Let's Go Over The Different Types Of Spray Paint Gun

Let's go over the different types of RONGPENG spray paint gun:

SIPHON FEED – A siphon feed gun's paint cup is mounted below the air nozzle. This design requires more air pressure to siphon the paint material up and out of the cup. With a non-HVLP siphon feed spray gun, approximately 75% of the paint material ends up as overspray.

GRAVITY FEED – A RONGPENG R802 gravity feed spray gun has the paint cup mounted above the air nozzle. This allows gravity to do the work for some of the air pressure, allowing for the use of a lower inlet air pressure.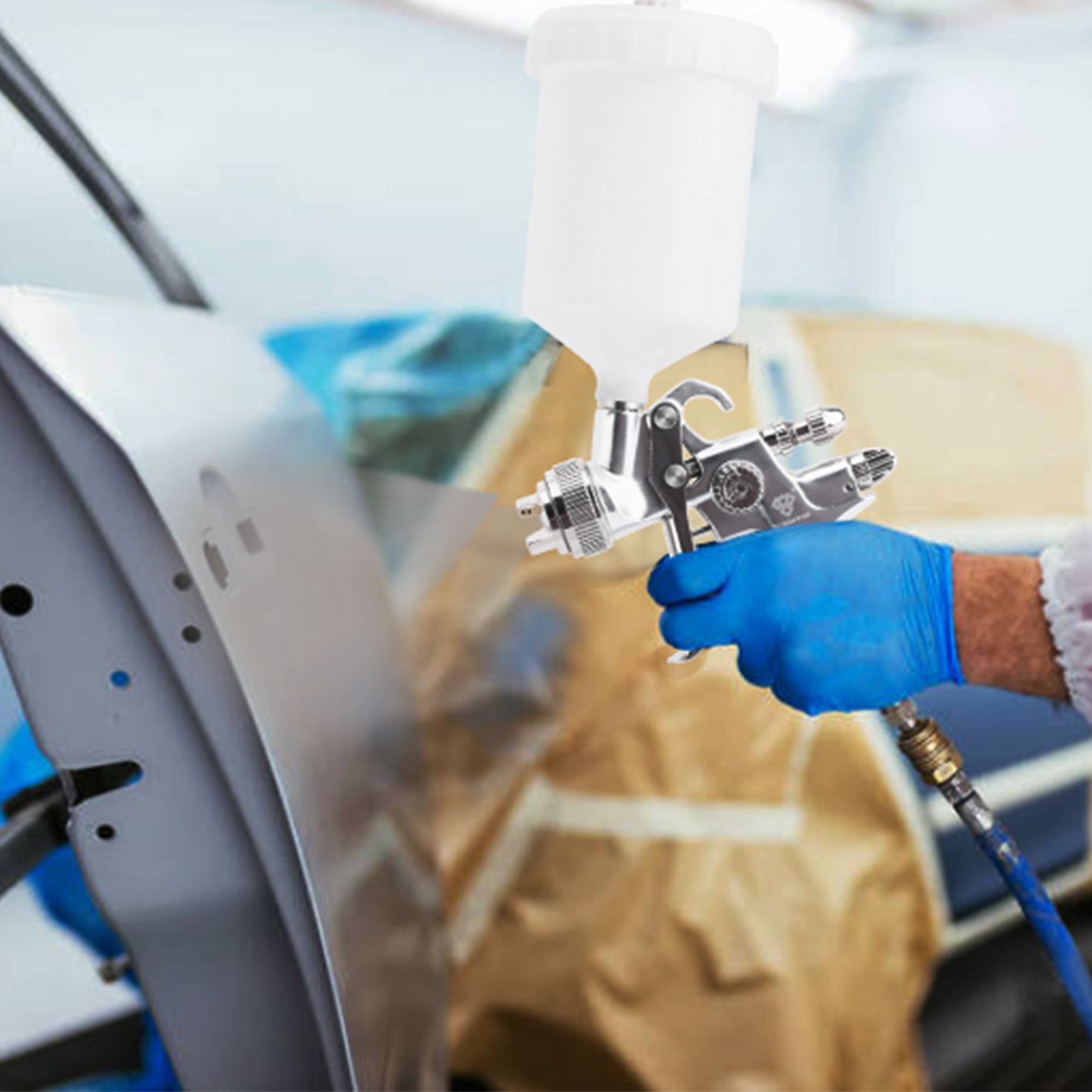 Paint Gun Product Description

This kind of Automotive paint gun is made of high quality materials with advanced technology. It uses compressed air to atomize the paint into fine paint droplets, and sprays it onto the surface of the object under the driving of air flow. Its efficiency is 5-10 times higher than ordinary brush coating, and the coating film is fine, smooth and uniform. In addition, the nozzle is manufactured in a flat shape, thus it is easy to replace, and it can effectively prevent the tip of the gun from falling off and abrasion. The Automotive HVLP Spray Gun also adopts pulse pressure rotation function, which enlarges the blower mouth and greatly increases the working range and power. It is very popular with our customers all over the world due to excellent performance.

Product Information

Model No.: R802

Type of Feed: Gravity

Standard Nozzle: φ1.3mm

Pattern Width: 180-260mm

Paint Capacity: 500cc

Air Consumption: 4.1-4.5cfm

Required Pressure: 2.0-3.5bar



However, on a non-, this will result in approximately 65% of the paint material ending up as overspray.

PRODUCTION GUN – If your painting is going to be limited to large body panels, such as doors, fenders and hoods, a full-size production gun will suit your needs. Commonly having a one-quart paint cup, this gun can spray a fair amount of material before you need to refill